ABOUT US
MCE SALT Solutions, LLP is a partnership of highly experienced multi-state sales and use tax consultants. Our partners have more than 70 years experience dealing with multi-state sales and use tax issues. All of our partners have developed their experience by working for the Ohio Department of Taxation, and by providing multistate consulting with Big Four accounting firms for nearly 30 years. We have extensive experience with various industries including; manufacturing, finance, construction, retail, health care, etc.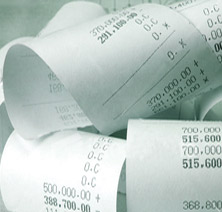 Because we serve our clients directly and with minimal overhead, we are able to keep our fees very competitive. Generally, our hourly rates are less than one-third the rates charged by the big accounting firms. However, the quality of our work will equal, and more likely exceed, the big firms' work product. We know - we've been there! This is because at MCE, we don't use inexperienced staff who need to be trained by our clients. Instead, our personnel all have many years of experience working with many different financial systems and sales and use tax compliance environments.
Why seek sales tax assistance from high-priced accounting firms (where the actual work is done by inexperienced staff), or from law firms (that usually have no sales tax specialists), or from out-of-state consultants (which have little experience beyond their home state, and usually only perform refund studies)? Let MCE SALT Solutions, LLP be your sales and use tax experts.